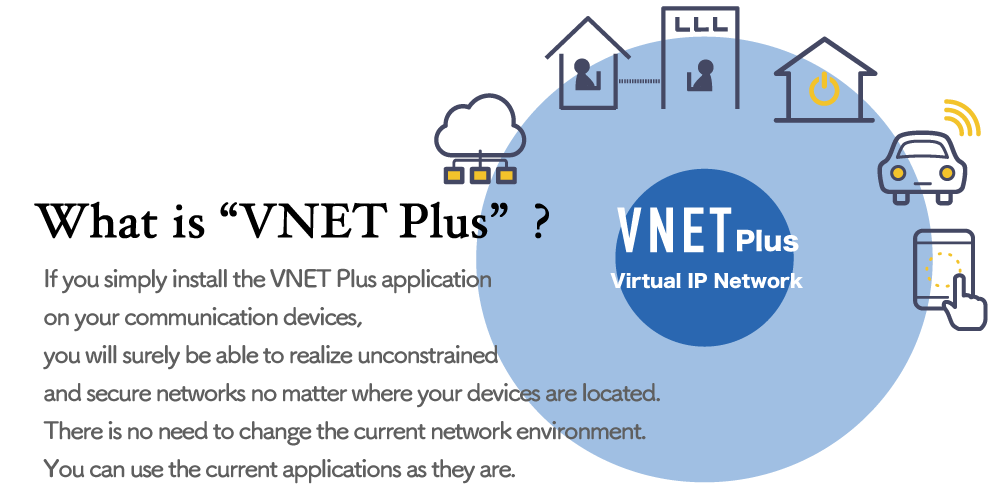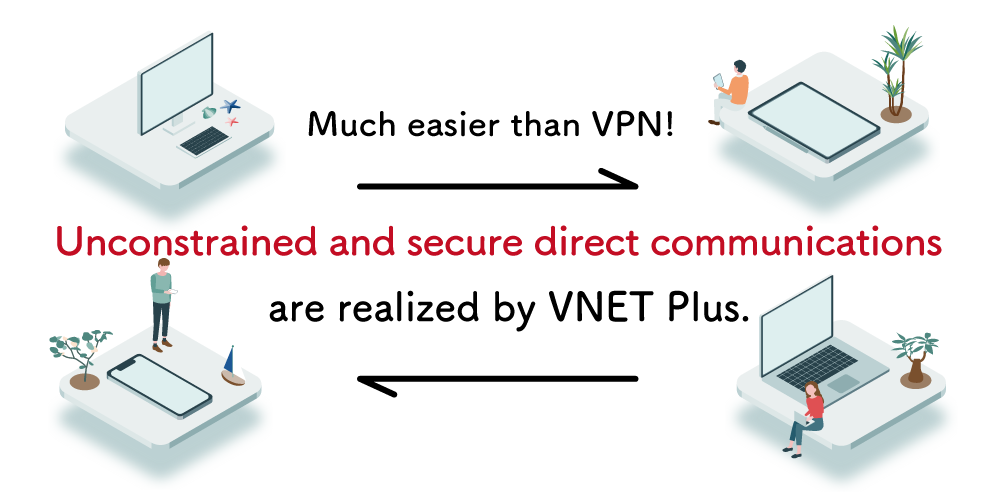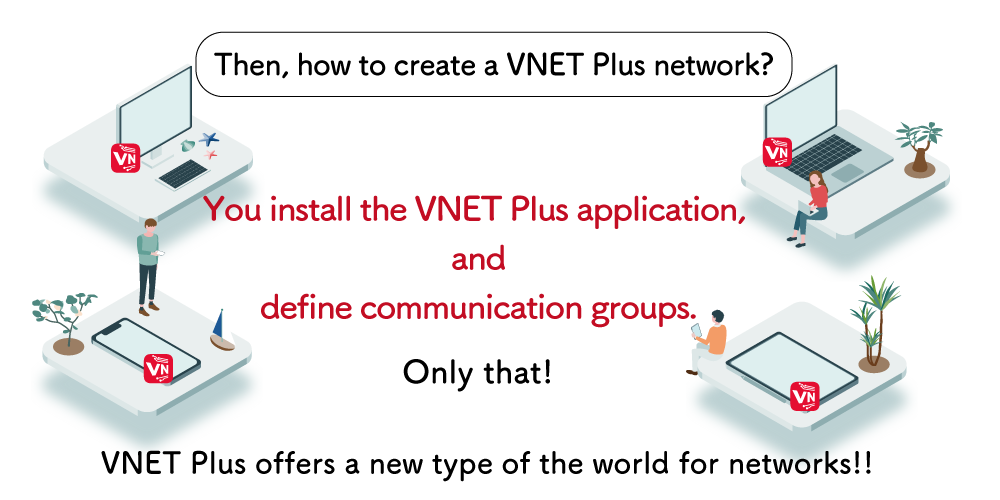 What's new
We have opened the VNET Plus homepage. Thank you.
Overview of VNET Plus:
There exist various kinds of restrictions on the actual network world.
This is because actual networks are comprised of 3 different types of networks, such as the IPv4 global network, that is the Internet, IPv4 private networks, and IPv6 address networks.
As the result, for example, communications cannot be initiated from the side of the Internet towards IPv4 private networks (This is the so-called "NAT traversal problem").
Also, as IPv4 and IPv6 networks are not compatible, direct communications are not possible.
Moreover, If the network used by the device is switched to another network under a different router during the communication, the IP address changes and as a result, the communication cannot be continued.
However, if you install the VNET Plus application in end communication devices, you can dive to the world of the VNET Plus network, and this enables you unconstrained communications, without worrying about such restrictions.
Although certain special support devices for VNET Plus are required on the Internet, users do not need to be conscious about the existence of these devices.
VNET Plus encrypts all communication packets and gives an authentication code to each of them.
In addition, VNET Plus is extremely secure because it provides a mechanism that allows mutual communications as long as the devices belong to the same group.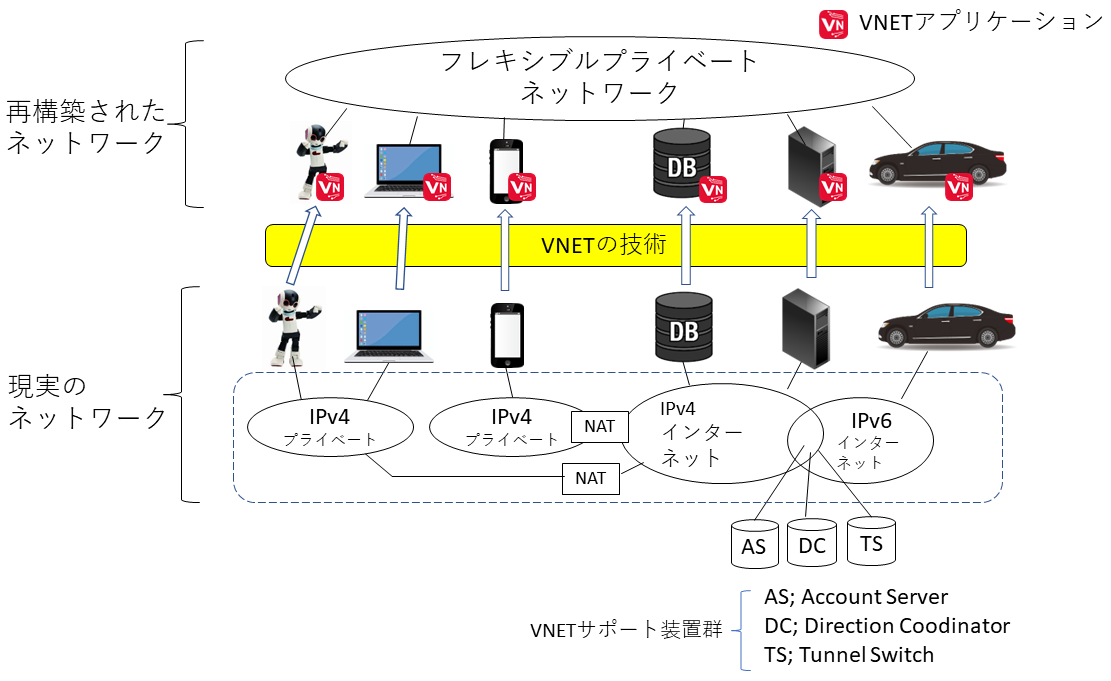 Connectivity:

It establishes a P2P (Peer to Peer) communication route without fail no matter where your devices are located.

Mobility:

Communications continue even if the network is switched to another network during the communication.

P2P communication security:

It performs P2P authentication and encryption process between communication devices.